Capitis Media Rated
One of the Best
PPC Agencies in Chicago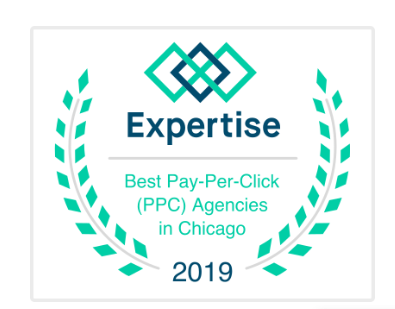 This past month Capitis Media was honored by Expertise as one of the best pay-per-click agencies in Chicago. Expertise collected data from 635 pay-per-click agencies across Chicagoland and narrowed them down to the top seven based on which had superior performance for their clients.
How Expertise Ranks PPC Companies
Expertise's goal is to connect people with the best experts. As a company that has been growing over the years, we like to think of ourselves as some of the best digital marketing experts out there. To determine the premier Chicago area pay-per-click agencies, they reviewed more than 25 variables across five categories: reputation, credibility, experience, availability, and professionalism.
Capitis Media's PPC Approach
Capitis Media's pay-per-click marketing services connect potential customers searching Google and Bing to your brand. We believe driving traffic directly to your site is the most effective use of your advertising spend. Our team of certified PPC experts then manages each of your campaigns with precision to ensure just the right balance between the quantity and quality of leads. We focus on driving conversion without driving up your costs to provide you with the best ROI possible!
Why Capitis Media
We are a full-service digital marketing agency that works with companies to deliver the best mix of marketing services. Our services range from pay-per-click to social media, to website development. We provide real results to increase our client's sales and traffic.
We have made thriving partnerships with small companies and national corporations alike. Our work ranges from search engine marketing to custom websites and beyond! It is our goal to build custom marketing campaigns for each of our clients so we can have long-lasting relationships and provide the best results possible.
Automotive Internet Media
Are you looking for automotive marketing services? Our sister company, Automotive Internet Media may be the perfect fit for you! We offer a range of services for dealerships including pay-per-click. Our pay-per-click marketing helps get your dealership to the top by driving auto shopper traffic to your website. Learn more about AIM here.
If you're wondering how effective your PPC campaigns are managed, contact us. We'll be happy to conduct a free audit. Looking for other services for your company? Look no further! We are the digital marketing agency for you!